Welcome To Warbirds Adventures

Warbirds Adventures is a unique adventure experience located at Mareeba Airport in Tropical North Qld.

Warbirds Adventures Mareeba is the culmination of the combined passion of our staff and volunteers alike for the magnificent legendary aircraft of World War II. Each display and operating warbird has been painstakingly restored to its original condition without compromise.

Our Museum and Hangar features our extensive collection of ex-military aircraft from around the world as well as wartime history and aircraft information.

Our aircraft collection includes:
P40 Kitty Hawk - Ex USAAF (American) - Flying
T-28 Trojan - Ex USN (American) - Flying
F4U-1D Corsair - Ex USN (American) - Under Restoration
C47 Douglas DC3 - Ex USAAF (American) - Under Restoration
T6 Harvard - Ex RNZAF (New Zealand) - Flying
Winjeel - Ex RAAF (Australia) - Flying
Chipmunk - Ex RAF (United Kingdom) - Flying
Nanchang - Ex PLAAF (China) - Flying
Dare to be thrilled on an Adventure Flight, witness the meticulous Restoration process, or just enjoy the experience.
Adult: $7.50

Child: $4.00

Family (2A+2C): $20.00

Open Thursday & Sunday from
10:00am to 4:00pm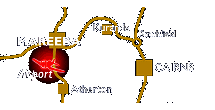 Conveniently located at Mareeba Airport - 3 km south of Mareeba and 1 hour west of Cairns - Warbird Adventures is a must-do visit for the whole family.
Driving from Cairns head north on the Capt Cook Hwy and turn left at the Smithfield Roundabout. Follow the signs to Mareeba and turn left towards Atherton on the Kennedy Highway.